Welcome to the corporate e-shop of Kaarsgaren s.r.o.
We are a Czech family company engaged in the production of baby and children's textiles and mattress protectors. We have all products and materials in stock and we also produce non-standard products or dimensions to order. We cooperate with the Czech State Health Institute - where we have our materials tested for safety for children under three years of age.
You can find our products, for example, in kindergartens, hospitals, hotels and retirement homes.
We prefer quality over quantity and therefore many of our products are made of BIO and EKO textiles.
We believe that you will be interested in the offer of our products and we look forward to possible suggestions on how to improve our products or what to enrich our offer with.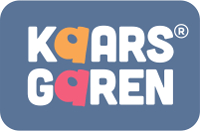 Residence:
Kaarsgaren s.r.o.
Srobarova 2108/65
130 00 Prague 3The Czech Republic
ID: 26779200
VAT: CZ26779200


Warehouse and supply point:
Kaarsgaren s.r.o.
V Olsinach 1467/38
100 00 Prague 10The Czech Republic
Registration in the Commercial Register: Municipal Court in Prague, Section C, Insert 93195. The company is a VAT payer. The company is involved in the EKO-KOM joint fulfillment system under client number EK-F00060753.